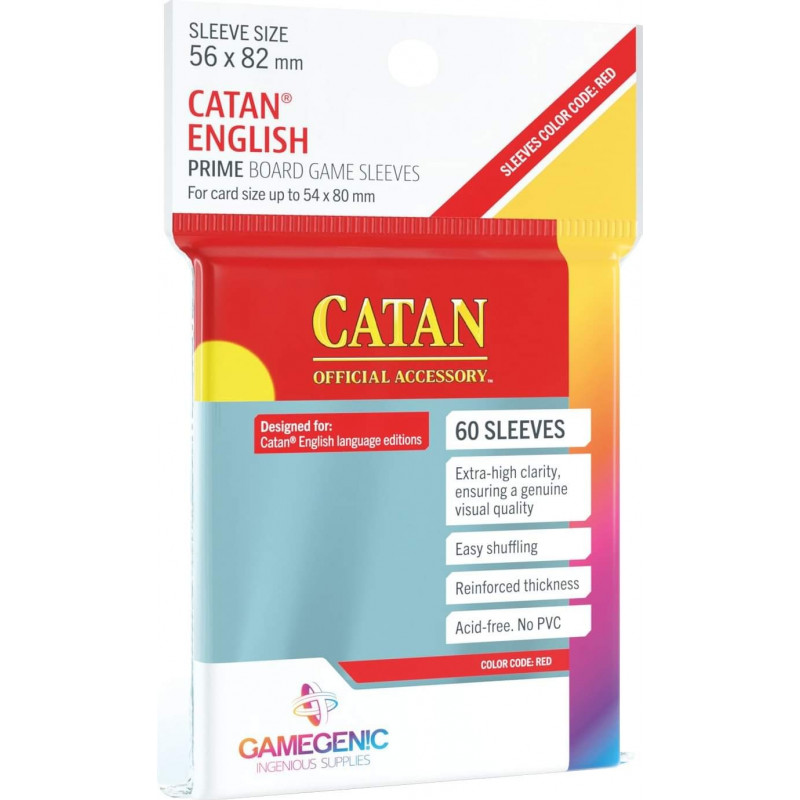  
60 PRIME SLEEVES 56x82 CATAN ENGLISH (RED)
Tax included
Click & collect 2 hrs / Shipped within 24/48h. Delivered within 2 to 4 business days (France).
Color Code : Red. Compatible with: 7 Wonders Architects. Catan (english language editions only)...
Please note that these sleeves are not compatible with the French language editions of Catan.
For card size up to 54 x 80 mm.